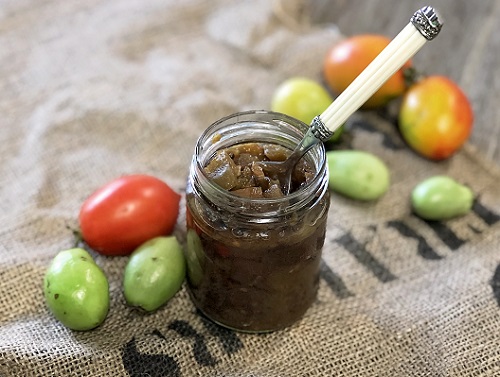 I know I have been on and on about greet tomatoes, but you would not believe how many tomatoes I had this year from just six plants and how many green ones I had left just before the first frost hit. I have fried them and pickled them, so now I am going to turn the rest into GreenTomato Chutney.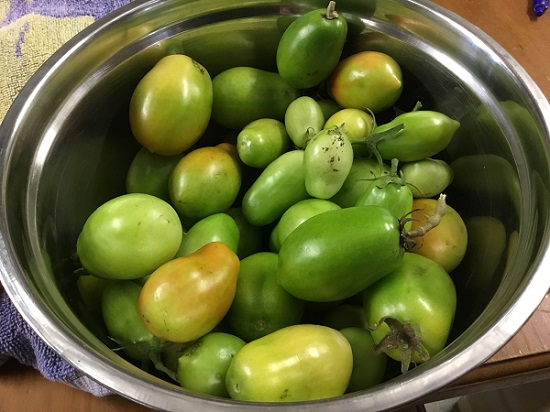 This recipe is very easy and absolutely delicious. Using food that would otherwise have been thrown away is great for the hip pocket and the environment. Making do with what you have is a simple living idea, but it does not mean you need to miss out on anything. Here is my recipe.
Ingredients:
1.4 kg Green Tomatoes, diced 
Two apples, peeled, cored, and diced  
One large onion, peeled and diced
Four small chillies, diced
Two teaspoons of ground ginger
175 ml brown vinegar (Malt)
200 grams of brown sugar
200 grams sultanas 
1/4 teaspoon salt
Instructions:
Prepare your 250 ml jars and lids by sterilising them in boiling water for ten minutes. The sterilisation step can be skipped, and you can use washed, rinsed, hot jars and lids if you are processing for 10 minutes or more in the boiling water bath at the end of the recipe.
Combine all ingredients in a heavy-based pot. Bring to a boil and cook, covered for 30 minutes.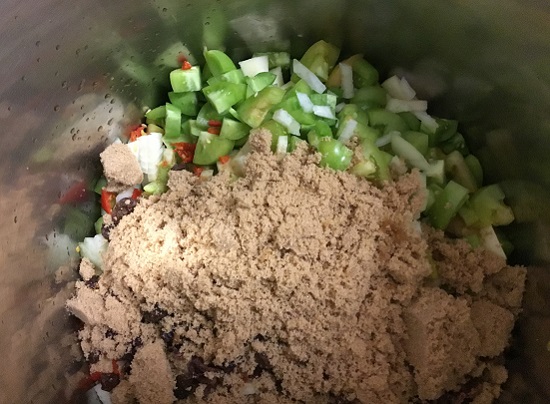 Then cook for another 30 minutes uncovered. The mixture will start to thicken. Stir as needed to prevent the mixture from sticking and starting to burn. The thicker it gets, the more you need to stir.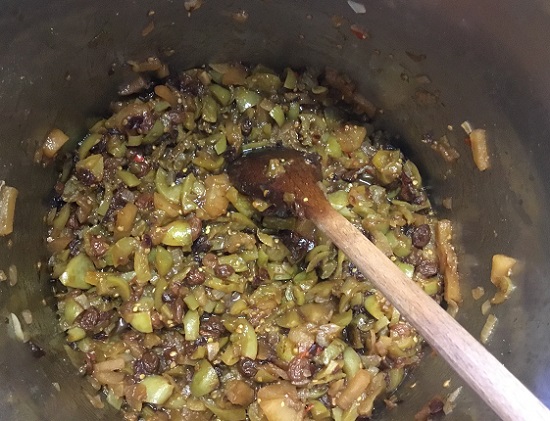 Once the chutney is the consistency you want, use a wide-mouthed jar funnel to fill your hot 250 ml jars, leaving a two-centimetre headspace. Clean the rims of the jar to ensure you get a good clean seal and cap with your lids.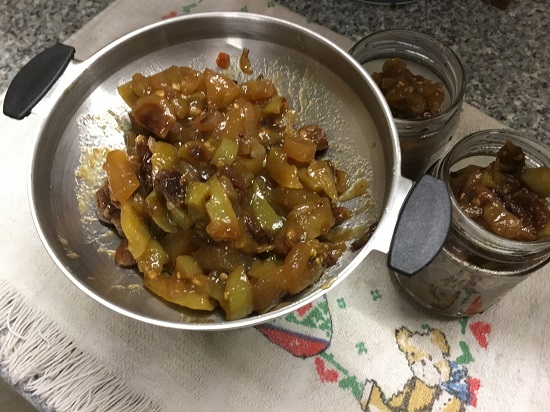 Process your filled jars in a boiling water bath for five minutes. If you did not pre-sterilise your jars and lids, process them in a boiling water bath for 10 minutes.
Once processed, remove the jars from the boiling water bath using your jar lifter and set aside to cool.
That's it. I am done talking about green tomatoes and what to do with them …. till next year. I hope your family enjoys this recipe as much as my family does.
As always, live well.
Valerie
(Visited 602 times, 1 visits today)