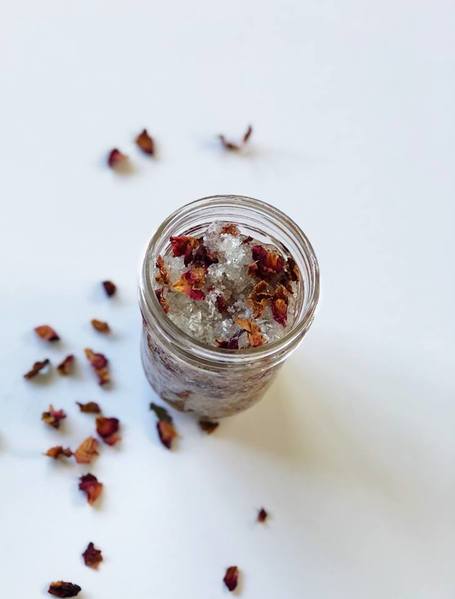 Soap isn't the only way to clean and hydrate your skin. A popular trend that has emerged over the last few years is body scrubs. A body scrub or body polish is a great way to clean, exfoliate and hydrate your skin. When rubbed into the skin vigorously, it sloughs off dry, dead skin, and when rinsed away, it leaves a moisturized layer of fresh, clean, and soft skin.
Body scrubs are a great way to avoid ingrown hairs, and the rubbing action also helps drain your lymph nodes by increasing blood flow to the skin's surface. Check out this recipe for a lovely floral Rose Scrub.

Rose Body Scrub Recipe
Ingredients
Instructions
Mix all ingredients together in a glass or metal bowl.
Spoon into glass jars.
This simple recipe makes 1 ½ cups of body scrub.
Make this lovely-smelling scrub for yourself or as a gift, and if you're not a fan of roses, you can switch out any of the ingredients for your preferred sent or floral.
As always, live well.
Valerie
(Visited 360 times, 1 visits today)