Apple pie must be one of my favourite desserts. My mother made it for us when I was a child and I have been using her recipe for the last 35 years. It is always a crowd-pleaser and can easily be modified to add a little rhubarb or a few raisins or craisins (dried cranberries).
An added benefit for me is that I live next door to apple growers, so guess what my apples cost me? You got it. You may not be as lucky as I am, but apples can be found at great prices during picking season; February through April, in Queensland.
Here is my recipe, or should I say my Mum's recipe:
Ingredients:
Pastry for a double crust (top and bottom). You can make your own or purchase premade pastry from the store.
6 cups Granny Smith Apples, peeled, cored, and thinly sliced.
Half a cup of raw sugar
2 tablespoons of plain flour
1/2 teaspoon powdered cinnamon
1/4 teaspoon powdered nutmeg
Directions:
Make your pastry. With half, roll it out and line a 24 cm pie plate/dish.
Place the remaining half of the pastry in s sealed container in the fridge to keep it cool while you prepare your apples.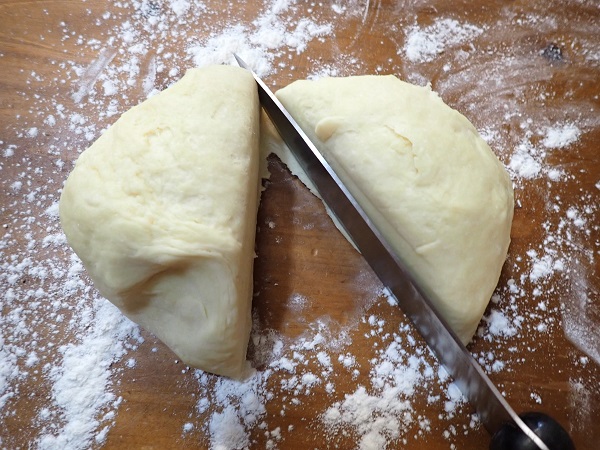 Place your apple slices in a large bowl and add the sugar, flour, cinnamon, and nutmeg. Give them a gentle toss to coat the apple with the sugar and spice mix.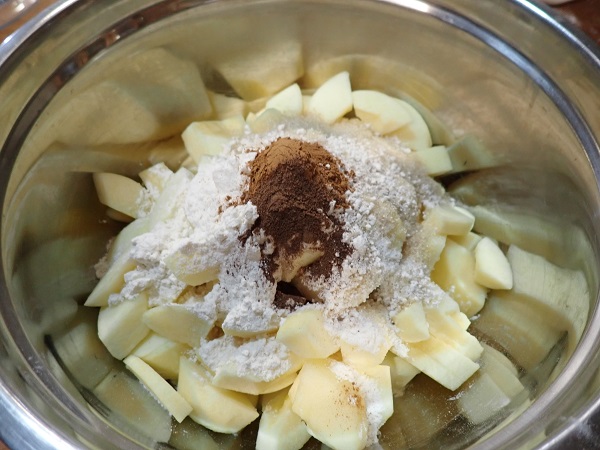 Transfer the coated apple slices to the pie shell. Make sure that you get all the sugar and spices into the pie.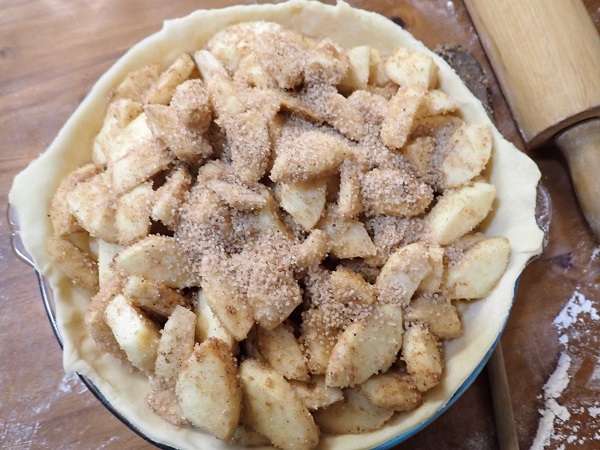 Roll out the remaining half of your pastry and use this for the top crust of your pie.
Use a fork to seal around the edges of the pie.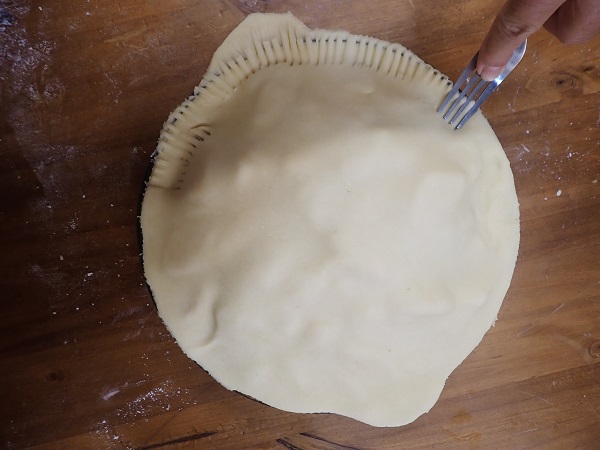 Use a fork or knife to pierce the pie crust in several places to allow steam to be released during baking. Failure to do this can result in an explosion in the oven and a messy-looking pie.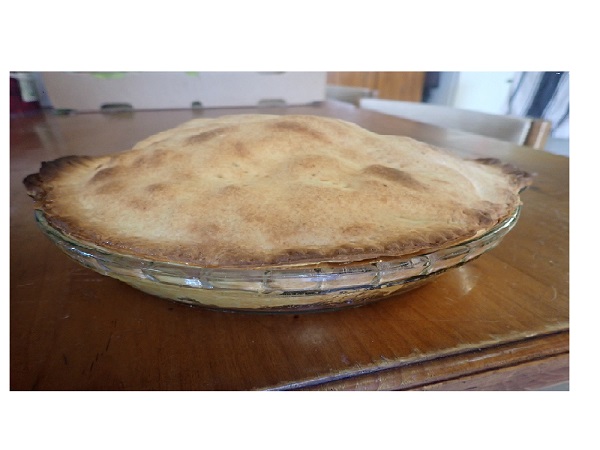 This pie can be eaten all by itself or served with cream, ice cream, or custard. If you use a sweeter apple, leave out the sugar. I cut the pie into eight pieces and store in separate containers in the fridge and some in the freezer for later use. I love apple pie, but even I don't want to eat it eight days in a row! What? Do you think I should give some to my brother? He loved Mom's apple pie too. Sorry. I am in lockdown, so I will have to eat the whole pie all by myself.
As always,
Live well.
(Visited 489 times, 1 visits today)