Last week I was visiting my family in Logan, just south of Brisbane, when my son, Troy, showed me his impressive crop of Pawpaw growing in the backyard. Way more than he could eat or even give away, we needed to come up with a way to use this bountiful harvest. What we came up with was a pawpaw coconut curry. so here it is.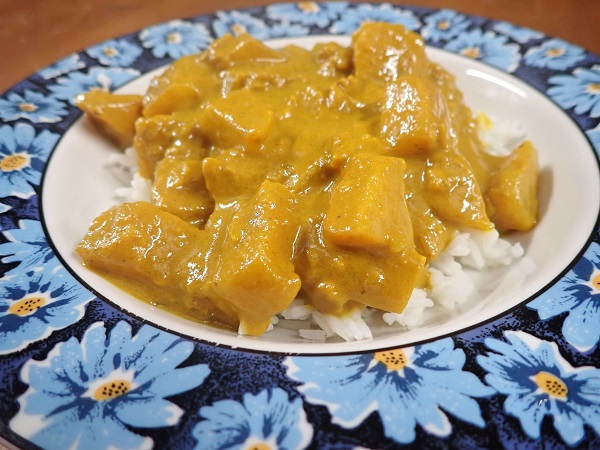 I live on the Granite Belt, so growing pawpaw is not practical, but on the coast, the weather is perfect for this fruit, and it is available all year round. You want to get them before they are ripe for this curry. The peak times for this fruit are Spring and Autumn. I found that in winter there is plenty of unripe fruit available.
Ingredients
1 Green pawpaw, peeled and cut into 2 cm cubes
¼ cup rice bran oil
1 onion, peeled and diced
4-5 cloves of garlic, peeled and diced
1 x 3 cm piece of ginger, finely grated
1 tablespoon Coriander
1 tablespoon Cumin
2 tablespoons Turmeric
¼ teaspoon chili
400ml can of Coconut Milk
½ Water, or enough to make sure that the papaya is covered
¼ teaspoon Salt, or to taste
¼ teaspoon Pepper, or to taste
Directions
Peel the pawpaw and then cut it in half lengthwise. Using a spoon, scoop out the seeds. Cut the pawpaw into approximately 2cm cubes.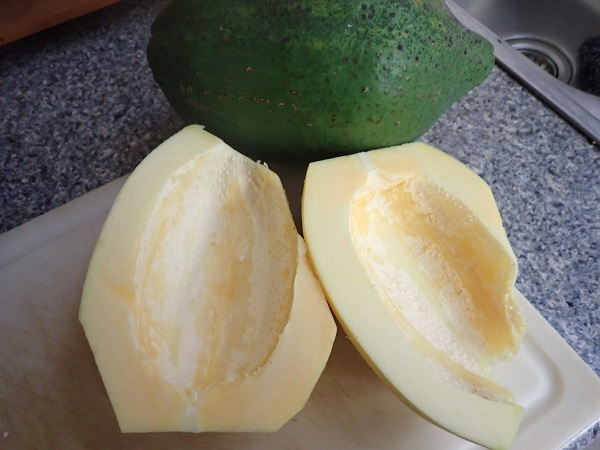 Heat oil in a large saucepan over medium-high heat. Add onion and cook until soft, about 2 minutes. 
Add garlic and ginger and cook for another minute while stirring. 
Add the curry powder, turmeric, and cumin and cook for another minute. Add a little more oil if the mixture is too dry.
Stir in the pawpaw cubes until they are cotes with the spicy mixture.
Add coconut milk, water, salt, and pepper.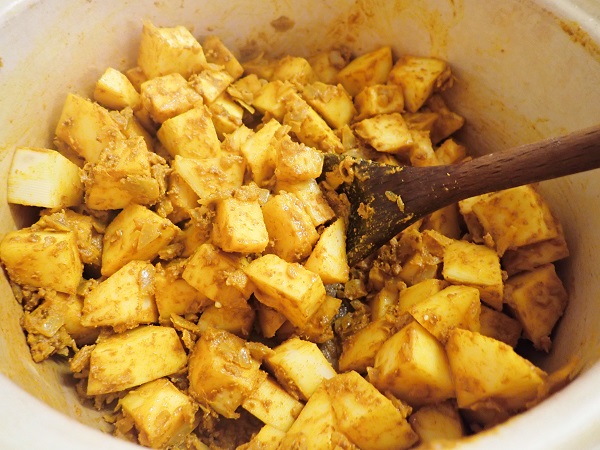 Bring to a boil, then reduce heat to simmer for 25-30 minutes.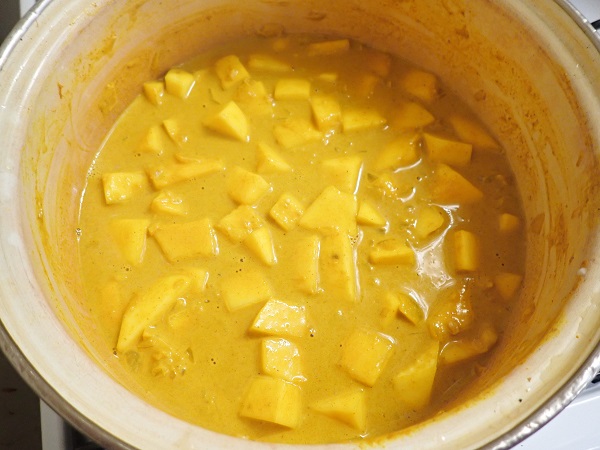 Serve with rice. I chose white but this also works well with brown or wild rice.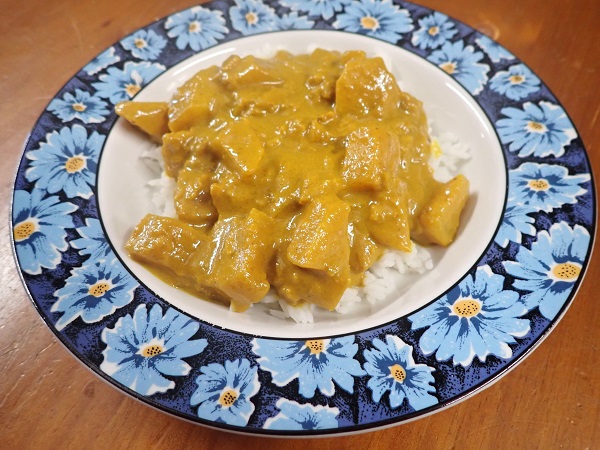 This meal ticks all of the boxes for me:
Healthy: No added sugar, just all-natural, healthy ingredients.
Economical: The pawpaw was free, and the rice cost $0.40 cents based on the price of Sunrice White Rice Premium Long Grain 1kg at $2.00. The coconut milk cost me $2.00. The onion was $0.45 cents. The spices probably cost the most, say $2.00. The whole curry probably cost me about $5.00 and it will do 4 meals.
Environmentally friendly: I used Pawpaw which may have ended up in landfill because there was just so much of it. I took the curry and the rice and created 4 meals with it. I ate one and froze the other three for later use. The only waste was the seeds of the pawpaw and the skin from the pawpaw and onion, and what all went into my compost. The can from the coconut cream was recycled.
You can live well for less. Give it a try.
As always,
Liev well.
(Visited 306 times, 1 visits today)