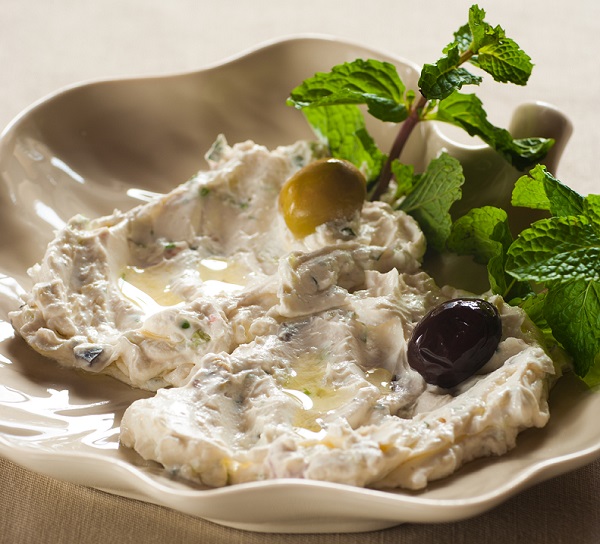 Labneh has got to be the easiest of all cheeses to make, and it is delicious. I like to serve mine with some extra virgin olive oil and my home-fermented olive from my own trees. All you need is some yoghurt, a tight weave cheesecloth and some string, and you can get started on this wonderfully exotic but simple cheese.
First, make yourself some yoghurt. It really is better than buying it. If you make your own, it will cost you about $1.75 a kilo. You can also ensure that it has no additives, is still alive and has probiotic bacteria added if you choose. Check out my blog post here on making your own dairy yoghurt. Once you have your yoghurt, you can tip it into a colander lined with a tight weave cheesecloth to drain the excess whey.
This needs to hang for 24 hours or until the whey has stopped dripping from the bag. Do not be tempted to squeeze the bag to speed the process alone, as all it will do is stick the cheese to the cloth and make it more difficult to roll it out of the bag when it is ready.
Once the cheese is the consistency you want, use a teaspoon to scoop some of the cheese and roll it into balls. Then roll the balls of cheese into some herbs of your choice. I have selected semi-dried chives. Drop a few balls into a jar and cover it with olive oil. Add some more balls and then continue to cover will oil. Do not add all the balls to the jar; then top up with oil, as the balls may stick together. Add the balls one layer at a time and have that layer covered with oil before adding the next.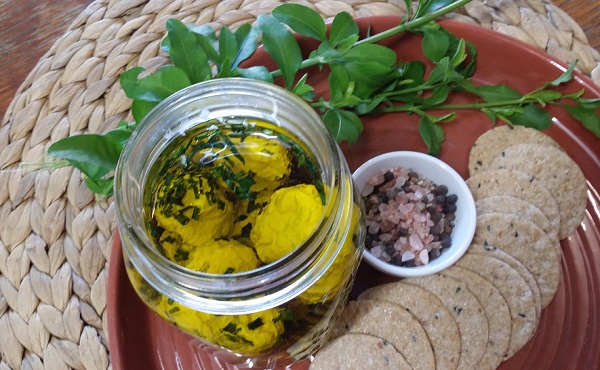 Serve on crackers with a little pink Himalayan salt, smoked salt or a salt/pepper blend. The mixture of cheese, olive oil and herbs is sensational.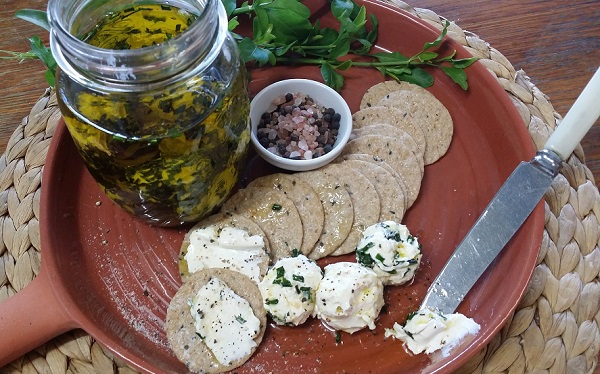 This is so easy to make and can be a wonderful gift for Christmas. It does not cost much, but it shows you care enough to put some effort in. Just don't tell anyone how easy it really is, and they will think you are amazing, which of course, you are.
As always, live well.
Valerie
(Visited 1,201 times, 1 visits today)