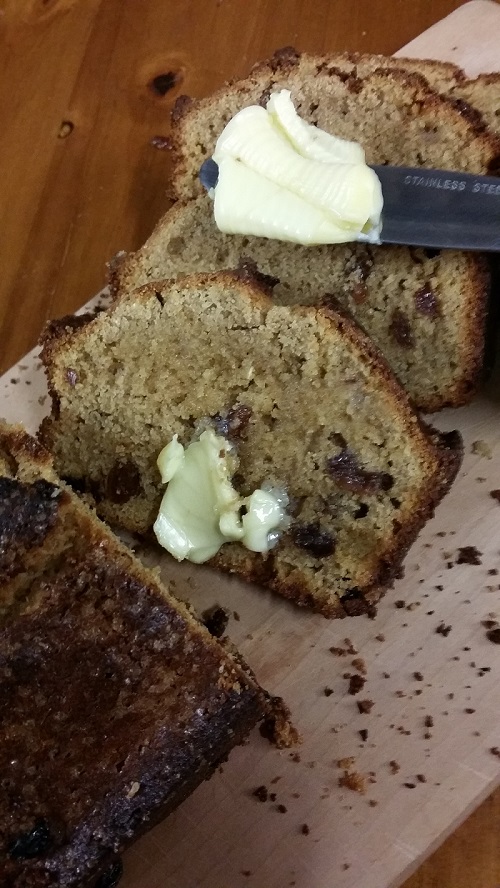 One of the issues facing us all now is the shortage of some basic items we are used to being able to get easily. The first of these was toilet paper, then tissues and hand sanitiser. Now other, less obvious things, like seeds are becoming hard to find and I am sure that this list will continue to grow.
Earlier this week I found out that yeast was now sold out in stores, as people face the possibility that they may need to make their own bread. No yeast, no problem. I have been making my own bread for years and don't use yeast at all. Instead, I use a sourdough mother. Have a look at my other posts in the bread section for how to get one of your own started and for basic bread-making instructions.
Some of us might be feeling a little frazzled by all that is going on right now. My solution to this type of situation is usually the same. KEEP CALM AND BAKE SOMETHING.
Here is a Spiced Sourdough Fruit Loaf recipe for a treat that is sweet, but not too sweet, and requires no yeast.
Ingredients
250 grams of your sourdough mother. See my blog on how to make one.
3 medium eggs
1 cup olive oil
1/2 cup milk
3/4 cup of sugar
1/2 teaspoon all-natural vanilla extract
1 teaspoon cinnamon
1 teaspoon nutmeg
1 1/2 teaspoons baking powder
2 cups organic wholemeal flour
1 cup chopped nuts
1 cup raisins
Instructions
Preheat oven to 180 (165 for fan-forced).
In a large mixing bowl combine all ingredients.
Grease two loaf tins, line them with baking paper, and grease again.
Lightly dust the pans with some raw sugar or cinnamon and sugar mixed together.
Divide the batter evenly between the two tins.
Dust the top with a little more raw sugar or cinnamon and sugar mixed together.
Bake for one hour or until cooked through. A good way to know if your loaf is cooked through is to insert a toothpick or skewer into the centre of the loaf. If it comes out clean, it is ready. I usually start checking at about 50 minutes.
Remove from the oven and set aside for 5 minutes.
Remove from the tin and allow to cool on a rack.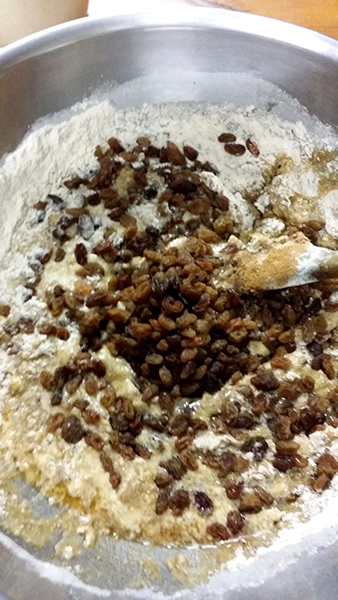 I hope that you enjoy this recipe. Just because you are at home, does not mean that you have to miss out on life's little pleasures. If fact, for me, being at home is one of life's little pleasures.
As always, live well
Valerie
(Visited 573 times, 1 visits today)