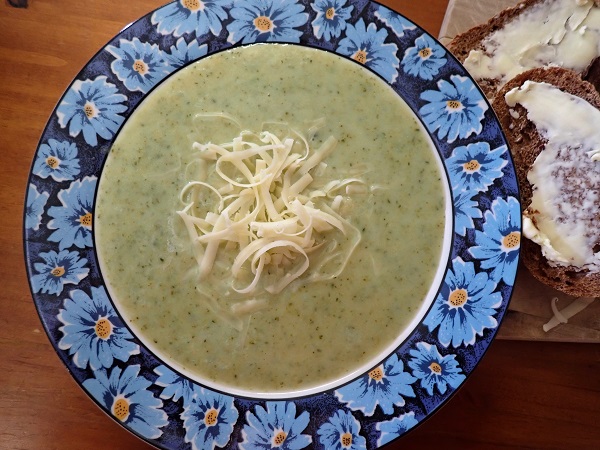 I love to garden. I find it relaxing, productive and good for my health all for the price of a few seeds. It is an important part of my sustainable and self-sufficient lifestyle and it give me far more fulfillment that a day at a shopping mall would. This winter, I started some broccoli from seed and ended up with loads of plants that are now all starting to head nicely.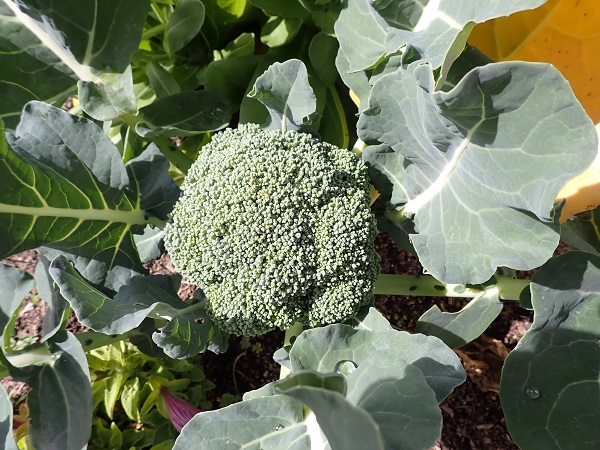 There are so many things you can do with broccoli. Eat it raw with a dip, use it in a stir fry or just have it as a side with a main meal. But, it is winter, so for me today it is broccoli soup; rich and creamy, perfect for a cold and windy day. Here is my recipe:
Ingredients:
Two tablespoons of olive oil
One brown onion, peeled and diced
several cloves of garlic, peeled and diced
One large head of broccoli, cut into florets
One medium to large potato, diced
Four cups of vegetable stock (water will do if you have no stock on hand)
Half a cup (125 ml) of cream
Salt and pepper to taste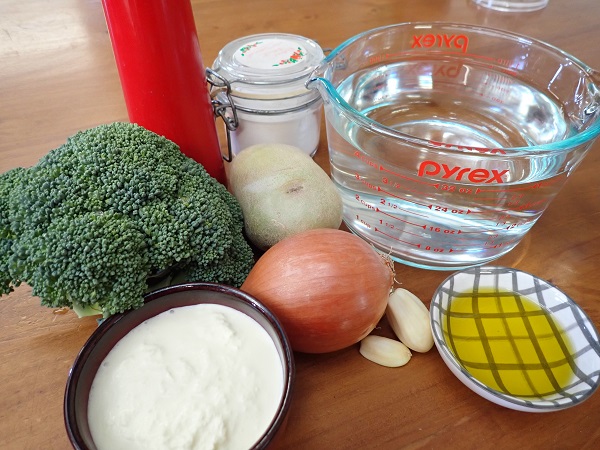 Instructions:
Place your oil, onion and garlic into a large pot and cook until tender.
Add your stock/water, broccoli and potato and book for 15 minutes or until soft.
Once soft enough, blitz them into a smooth soup consistency in a food processor or with a hand blender
Stir in the cream
Salt and pepper and salt and pepper to taste
Sprinkle some grated cheese on top and serve with come crusty homemade sourdough.
When I walk out into my garden I can see my future. I see future meals, sitting around the table with friends, breaking bread together over homemade goodness. I see the satisfaction that independance brings and a sense of wellbeing and accomplishment that ensures that future.
Live well and tread lightly upon this earth
(Visited 451 times, 1 visits today)