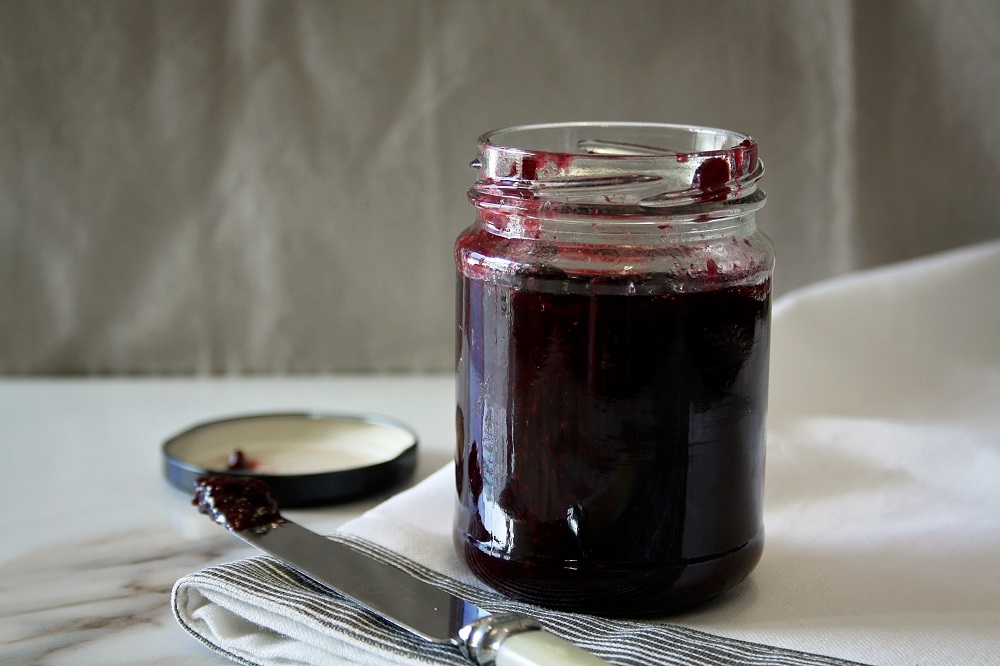 I know I have blogged about making raspberry jam before and you can still see the Sugar-Free Raspberry jam recipe. Sugar-free jams use a sugar alternative such as honey, xylitol or stevia and sometimes that's just not what I want to do. Well today was one of those days. I wanted to make jam, had some frozen raspberries left over from the summer, but no stevia, honey or xylitol on hand. So I decided to go with a low-sugar version instead. It's incredibly easy to make and still reduces your sugar intake, while allowing for a sweet treat.
As a side note, I quite often use frozen fruit in my jam making. I have an orchard and when the fruit comes in, it all seems to come in within a few weeks. I make lots of jam in those weeks, but I just can't keep up, so I also freeze fruit in 1 kg packs for future use. Frozen fruit works wonderfully well in jams but I also use the fruit in my baking and to add to smoothies. If you have a glut of fruit and you do not have time to turn it all into jam, freezing it in 1 kg packs may be the answer for you as well.
If you are new to jam making and don't have any of the equipment I talk about below, consider getting a kit from my website. The deluxe kit has the equipment and ingredients you will need to get started.
Here is my recipe
Ingredients
Directions
If you like this recipe, please share it.
As always,
Live well
(Visited 409 times, 1 visits today)