THE CLOSEST THING TO CHRISTMAS SNOW IN AUSTRALIA!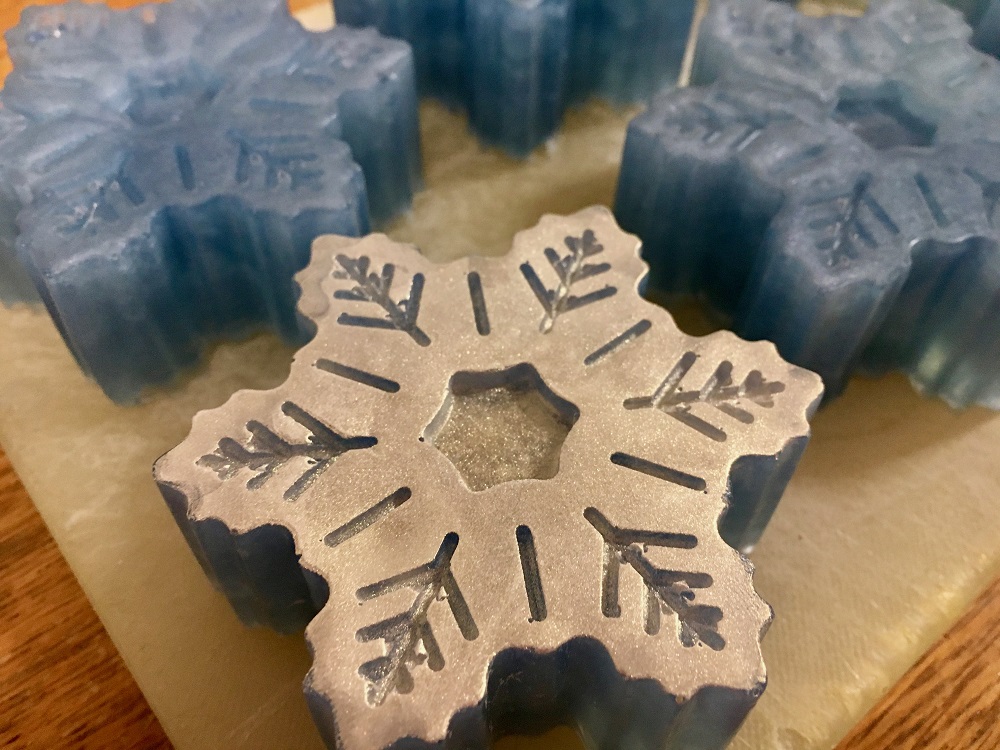 What You Will Need:
Equipment
Stainless Steel Knife
Microwave safe dish
Chopping Board
Soap Mould (I had snowflakes at home but any Christmas theme will work perfectly)
Silicone Spatula
Mini measuring spoons or regular measuring spoons (forgot to put them in the picture so be more organised than me!)
Ingredients
Let's Create!
Method:
1.) Layout all your equipment on your table surface. The melt and pour melts quite quickly so it helps to have everything there.
2.) Cut up your Melt and Pour Soaps in roughly 1-inch cubes.
3.) Melt in the microwave for an initial 45 seconds, give it a stir and put it in for another 45 seconds. If there are still little lumps pop it in for 10 seconds and that should do the trick.
4.) Now its time to add your colour and essential oils. Always add colour first, as the essential oils will accelerate the setting process, and mix well. Then add the essential oils and mix again.
5.) Spray your moulds with a sprits of ethanol and pour. Once your moulds are full of soap, spray with more ethanol to get rid of excess bubbles.
6.) All done! Store in a cool, dry place for 24 hours. After 24hrs you can gently remove from the moulds. You can definitely keep them as is, they look absolutely stunning, but I decided to dust the top with Champagne White Mica to get a beautiful gold effect. Try to leave for 1 week to cure.
We would love to see your designs so tag us in your photos on Instagram or up upload them in the comments section on our Facebook post. We can't wait to see them all!
All ingredients can be purchased from Green Living Australia www.greenlivingaustralia.com.au
Happy Creating!
(Visited 203 times, 1 visits today)