A TROPICAL TASTE TO SUMMER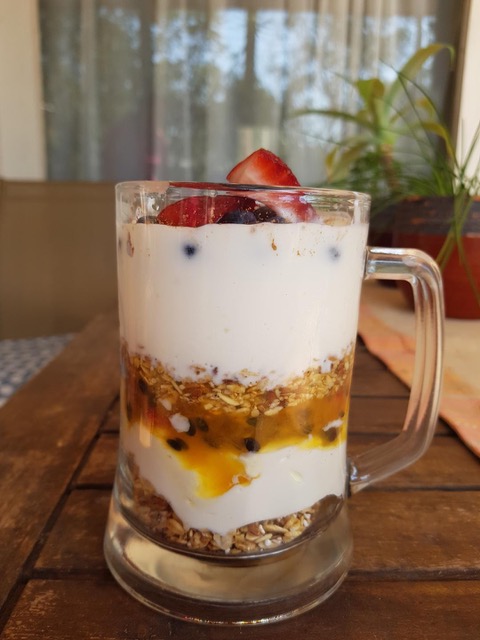 One of our favourite recipes here at Green Living Australia is the deliciously creamy Coconut Yoghurt. Not only can you eat it by the bucket loads by itself, but you can also create impressive dessert creations that will have your guests thinking you spent all day making it! I have created some delicious combinations that are my favourite but by all means, get creative with what you have in the pantry.
You will need a container to hold your dessert in. This can be:
Beer Jugs
Wine Glasses
Whiskey Glasses
Coffee Cups
Anything that you like the look of!
Recipe Ideas:
Aussie Breakfast (as pictured)
Coconut Yoghurt
Toasted muesli
Passionfruit pulp
Fresh strawberries and blueberries
Local honey
Choc Berry
Peña Colada
Coconut Yoghurt
Pineapple puree (tinned pineapple blitzed in a food processor, make sure to check the sugar content)
Fresh pineapple
Coconut Shavings
Adults Only Cherry Brandy
You can find our Coconut Yoghurt Recipe HERE.
As always, live well.
Valerie
(Visited 672 times, 1 visits today)