NAUGHTY BUT NICE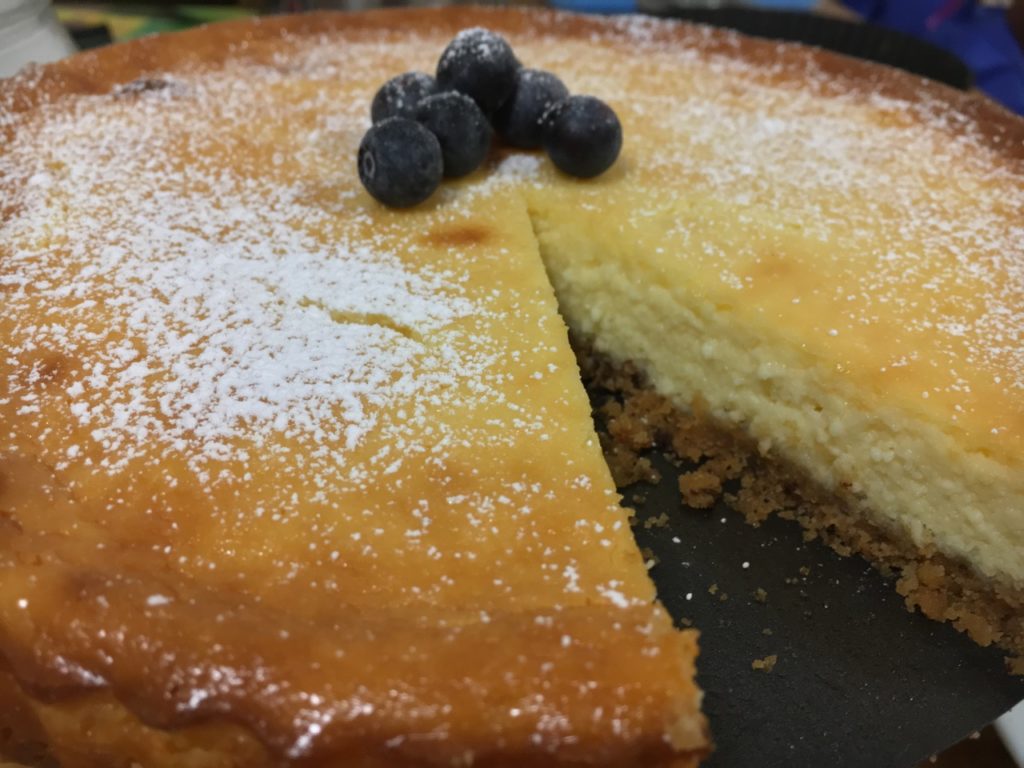 This cheesecake will have absolutely everyone at the table begging for more.
Ingredients
Base
1 cup Sugar-Free Chocolate Chip Biscuits (you can find these at your local supermarket, they are truly delicious!)
100g unsalted butter, chopped and at room temperature
Filling
Method:
Preheat oven to 150°C, fan-forced
Use some butter to lightly grease the cake tin. Make sure this is one with a removable base as this will make it easier to remove at the end.
Crush up your biscuits using a pestle and mortar until a coarse crumb. Add the butter and mix until it slightly sticks together.
Line the bottom of the tin, pushing down with your fingers, and cool in the fridge until the main mixture has been made.
Whisk together ricotta, cream cheese, xylitol, lemon juice, lemon zest, smooth gel, and water together until smooth.
Add the eggs to the mixture until combined.
Take the base out of the fridge and gently pour in the cheesecake batter.
Cook for 50 minutes or until lightly golden and just set.
Turn off the oven and allow the ricotta cheesecake to cool in the closed oven.
Refrigerate for 1hr or until fully cooled. Carefully remove it from the tin and finish it off with a dusting of icing sugar (optional if you want to keep it sugar-free) and fresh blueberries
Enjoy!
*If you don't like the taste of Vinegar substitute for lemon juice
Pair this with fresh probiotic coconut yoghurt and you have a healthy dessert ready to go!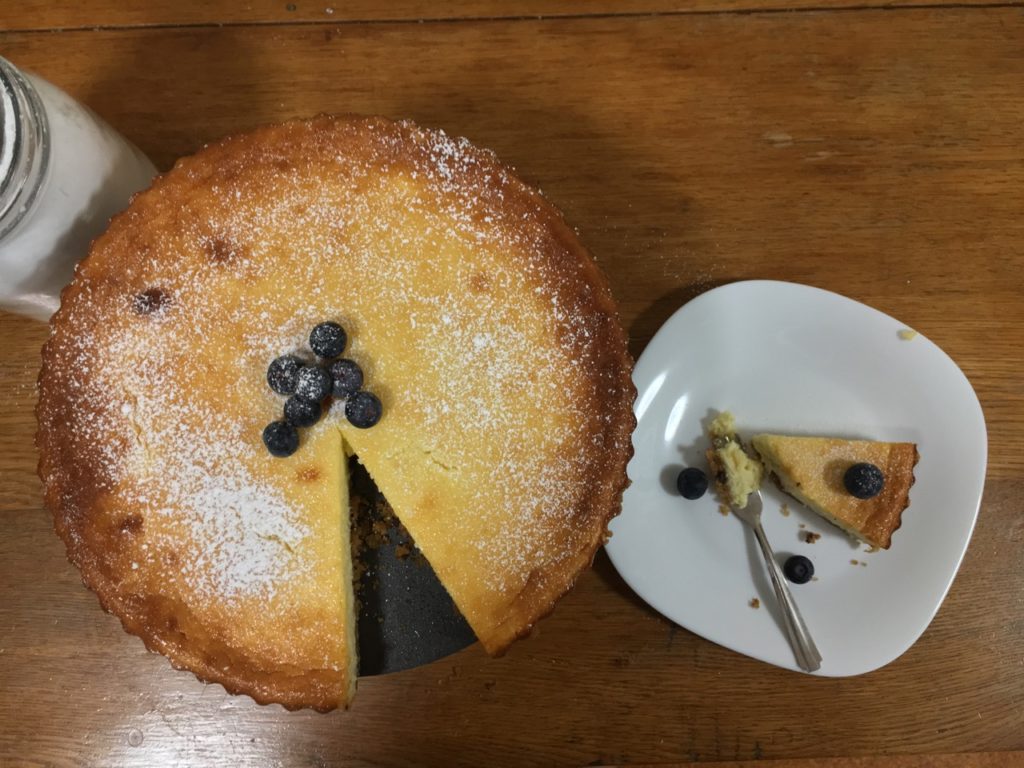 As always, live well.
Valerie
(Visited 386 times, 1 visits today)