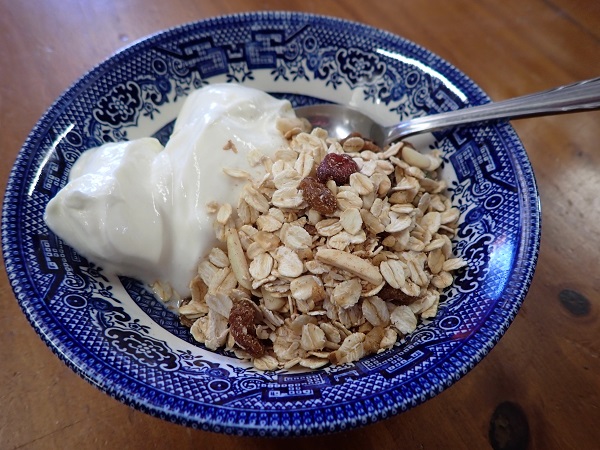 I eat muesli in the mornings with home-made yoghurt on a regular basis. It seems to be the perfect blend of prebiotic and probiotic goodness that starts my day off just right. So I got to thinking; I have shared my home-made yoghurt on this blog; why not my home-made muesli. I am going to give you a recipe below, but I am also going to give you a basic formula you can follow to create your own blends to suit your personal taste.
There is a basic formula for making muesli, but don't take it too literally. It is really just a guide to get you started. The basic formula I follow is:
Four cups grains. Any rolled grain will work like oats, barley, spelt and quinoa, wheat bran, millet, flaked or puffed.
One cup of seeds and nuts. Try sliced almonds, chia seeds, coconut flakes, hazelnuts, pecans, pepitas, pistachios, poppy seeds, sesame seeds, sunflower seeds and walnuts.
One cup of dried fruit. Try raisins, dried cranberries, banana chips, dried apricots (cut into smaller pieces).
NOTE: If you want lower sugar muesli, try one and a half cups seeds and nuts and only half a cup of dried fruit.
So now you have the basic formula, you can start putting together muesli that will work well for you. Remember, some of the ingredients can be more expensive than others. Dried cranberries are more expensive than raisins, for example, so make your blend delicious and to suit your budget. Here is one to get you started.
INGREDIENTS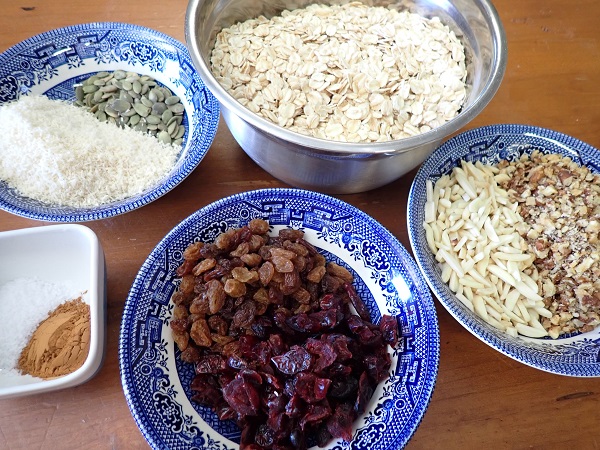 4 cups rolled oats
1/2 teaspoon kosher salt
1/2 teaspoon ground cinnamon
1/2 cup sliced almonds
1/4 cup raw walnuts, coarsely chopped
1/4 cup raw pepitas (shelled pumpkin seeds)
1/2 cup unsweetened coconut flakes
1/4 cup dried apricots, coarsely chopped
1/4 cup dried cherries
INSTRUCTIONS
It is just so simple. All you have to do is measure out your ingredients and mix them together in a large bowl. Transfer the muesli into a storage container and you are ready for the morning.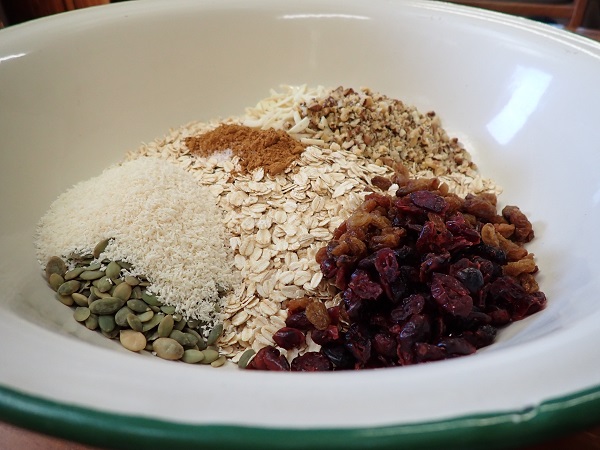 Buying the ingredients separately and mixing them together yourself saves you money. Better yet, you get to choose exactly what you want in your blend, putting you in control of the sugar content as well as the protein content.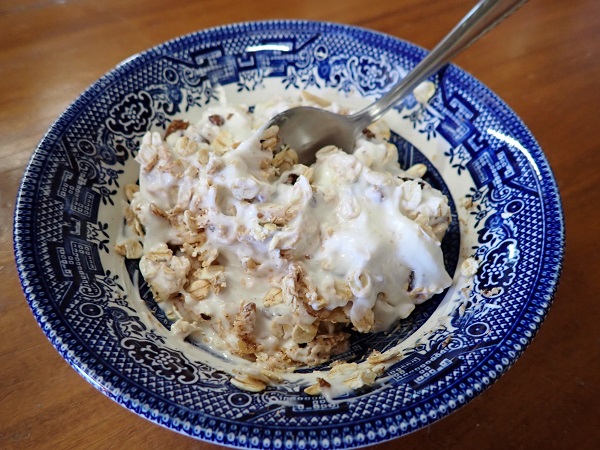 Bircher Muesli
Mix this muesli in with yoghurt in the evening and pop it in the fridge overnight to soak. The live bacteria in the yoghurt will start to ferment the other ingredients, making this an even more powerful, gut health booster.
(Visited 906 times, 1 visits today)