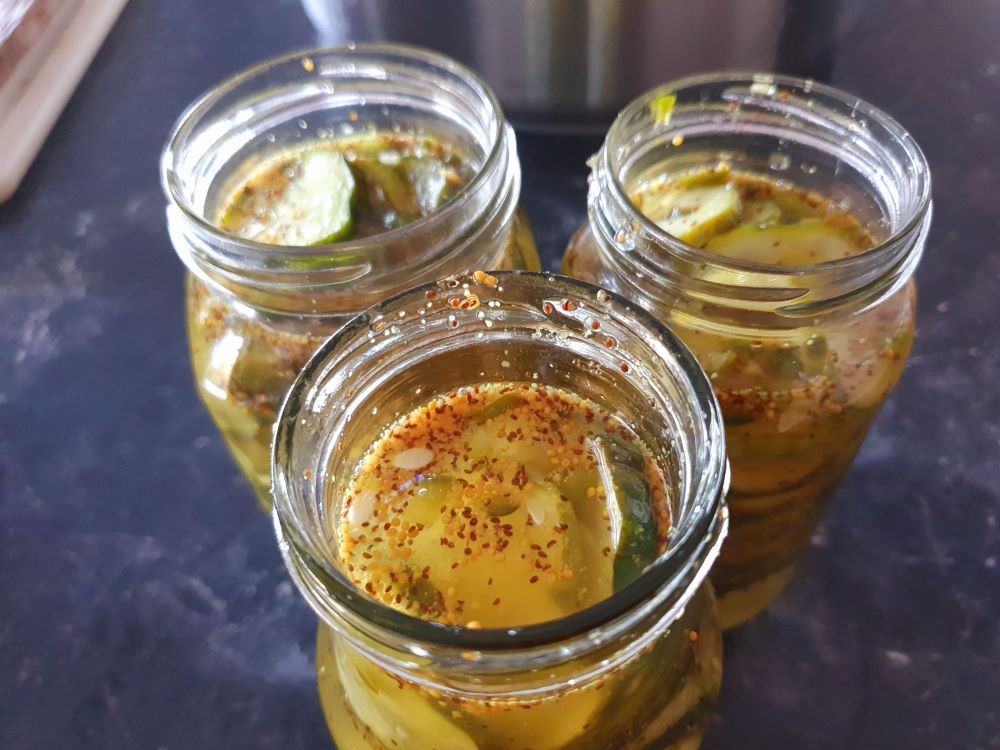 January is a beautiful time of year here on the Granite Belt in Queensland and I spend as much time as I can out in the garden. There is a lot to do this time of year with grass to be cut, flowers to be deadheaded, and watering to do now that the rains have stopped. Right now the first pickling cucumbers are ready to pick and there are plenty of them. You have to watch their progress closely, otherwise, you will have some hiding away that end up huge. Not to worry, they are perfect in salads if they get too big to pickle.
While I have plenty of books with recipes, I tend to use what I have on hand, rather than sticking to a strict recipe. If you do this, just be sure that you keep the acidity the same as these recipes will be written with food safety in mind. Remember, cucumbers are a low-acid food and must have their pH reduced to below 4.6 on the pH scale to be safely preserved. New to pickling; no problem; follow my recipe and all will be well.
Ingredients:
4 x 1 litre jugs of sliced cucumbers
2 large green jalapenos
1/4 cup of salt
Vinegar mixture
3 cups of vinegar
¼ cup of gin
1 cup of sugar
Combine the following spices in a bag
2 teaspoons of ground turmeric
2 teaspoons of whole allspice
4 teaspoons of yellow mustard seeds
1 tablespoon of whole cloves
Instructions:
Prepare your 500 ml jars and lids by sterilising them in boiling water for ten minutes.
The sterilisation step can be skipped and you can use washed, rinsed, hot jars if you are processing for 10 minutes or more in the boiling water bath at the end of the recipe.
Combine cucumbers, jalapenos, and salt. Cover with ice cubes and let stand for 3 hours
Drain the mixture
Combine the vinegar, gin, sugar, and spice bag in a pot – stir and bring to boiling, letting all the sugar dissolve.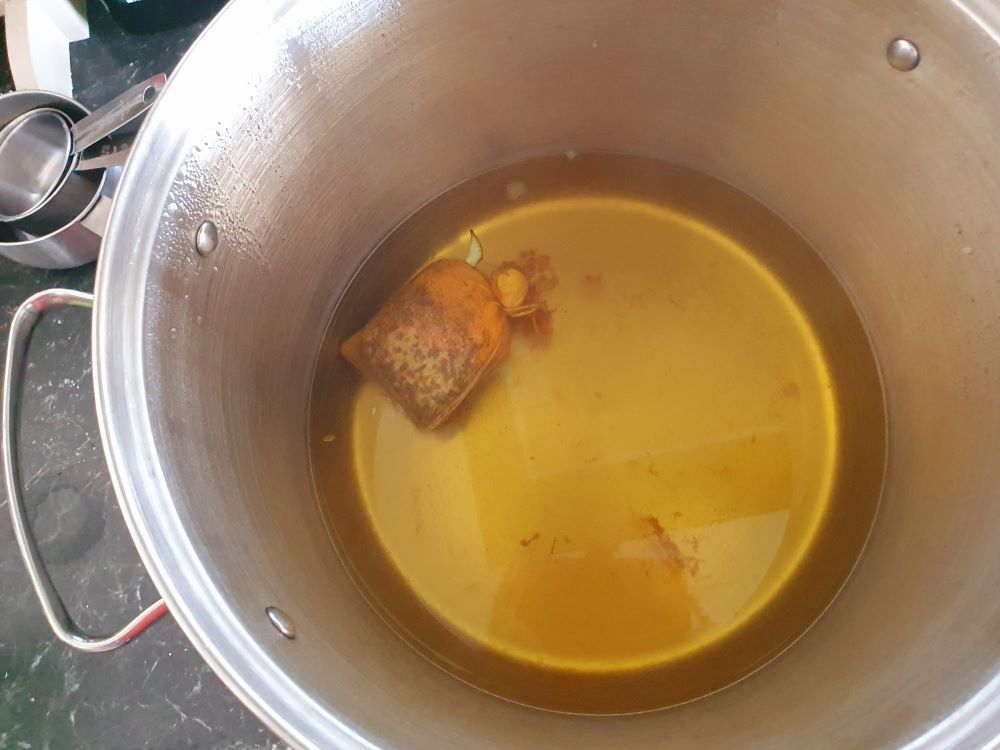 Add the drained cucumber and heat for 5 minutes.
Using a ladle and jar funnel, place your pickle into your hot, 500 ml jars, leaving a one-and-a-half centimetre headspace.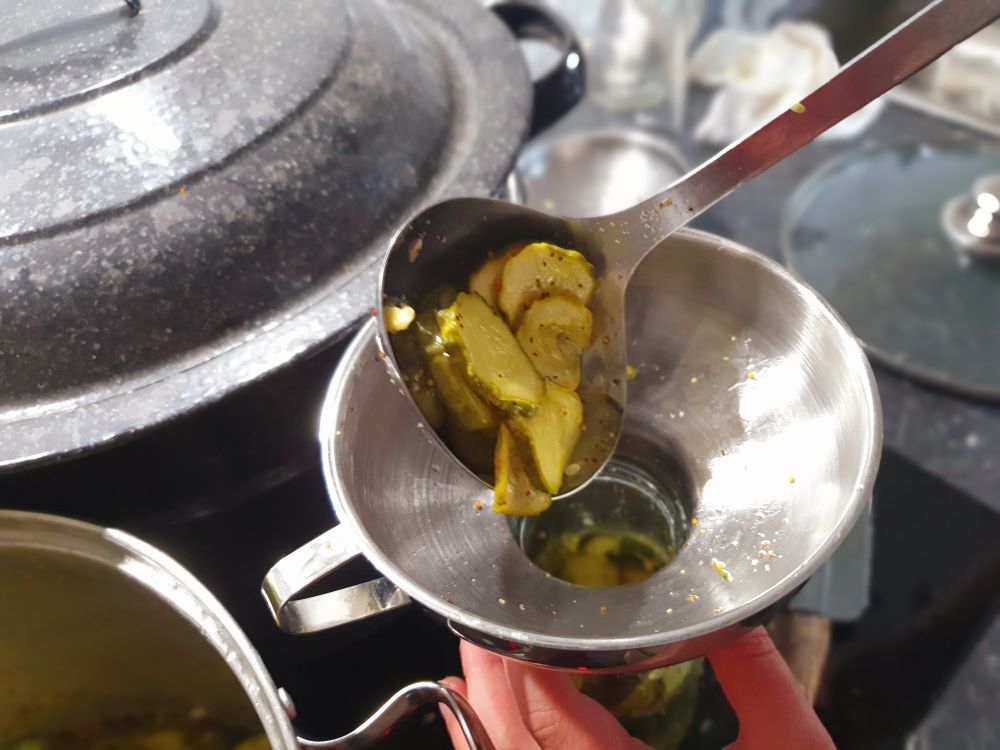 Clean the rims of the jar, to ensure you get a good clean seal, and cap with your new lids. I reuse my jars many times, but I always use new lids.
Process your filled jars in a boiling water bath for fifteen minutes, adjusting for altitude as necessary. Remember, the larger the jar, the longer you need to process.
Once the processing time is achieved, remove the jars using your jar lifter and allow them to cool on the kitchen counter.
 Be sure to label them with their contents and the date before you put them into your pantry.
These pickles are sensational. I thought they looked good, but I was blown away when I tasted them. Must have been the Gin.
My lunch? Homemade bread with homemade Stirred Curd Cheddar and spicy cucumber pickles.
A big thank you to Kaston for planting 25 cucumber plants and to Vicky for her time picking and of course, for the Gin.
As always, live well.
Valerie
(Visited 1,626 times, 2 visits today)