In April, I posted about making plum sauce. It was delicious, but I can only eat so much plum sauce in a year. I had such a good crop of plums this year that I needed to come up with some other plum-preserving ideas to use up the bounty of my harvest. What a lovely problem.
I had plenty of the plum puree left over, so most of the work was already done. I just needed new ways to use it. If you have plums and need to get to the plum puree stage, just have a look back and my plum sauce post here: https://livingsimplywithvalerie.com.au/2023/04/05/sweet-plum-sauce/
I settled on plum curd, something I had never made before. I love lemon curd, so I thought plum curd should be just as delicious. It was amazing and so easy to make. Here is my recipe.
Ingredients:
200 grams of plum puree
50 grams butter
90 grams sugar
1/2 teaspoon of vanilla essence
Two medium eggs
Instructions:
Place the plum puree, butter, sugar, and eggs in a saucepan over low heat. Stir using a whisk to combine as you gently heat, dissolving the sugar and melted get butter. Do not let it cook. You are just warming it to melt the butter and dissolve the sugar.
Remove from heat and pour the mixture through a sieve. Use a spatula to push the mixture through.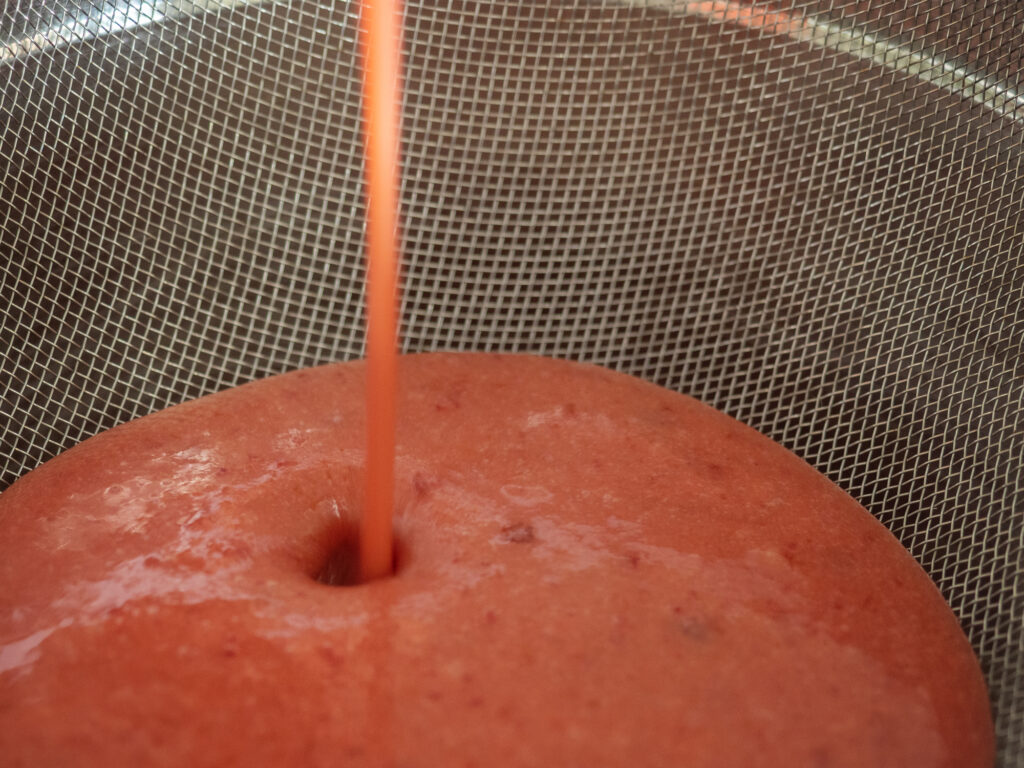 Return the strained plum curd mixture to the pot and cook at a low simmer until the mixture thickens.
Once the mixture has thickened, pour it into a hot, clean jar and refrigerate. If you need new lids, you can get there at Green Living Australia.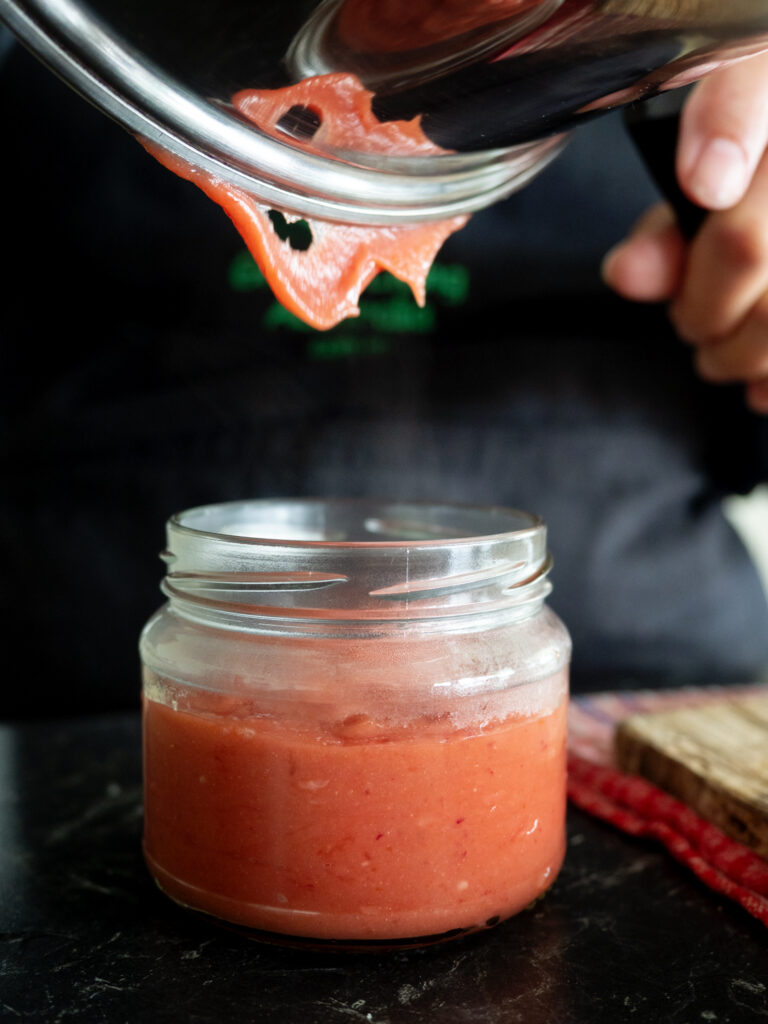 This plum curd cannot be processed using a boiling water bath method and must be stored in the refrigerator until used. Once the curd is chilled, it is ready to use. Make or purchase pastry shells to make mini plum curd tarts. Follow the link to my pastry recipe. https://livingsimplywithvalerie.com.au/2022/04/19/pastry-for-a-single-crust-pie/
This is a fabulous dessert you can put together in no time. Just fill the mini shells with the curd and decorate them with some freshly sliced plum and edible flowers.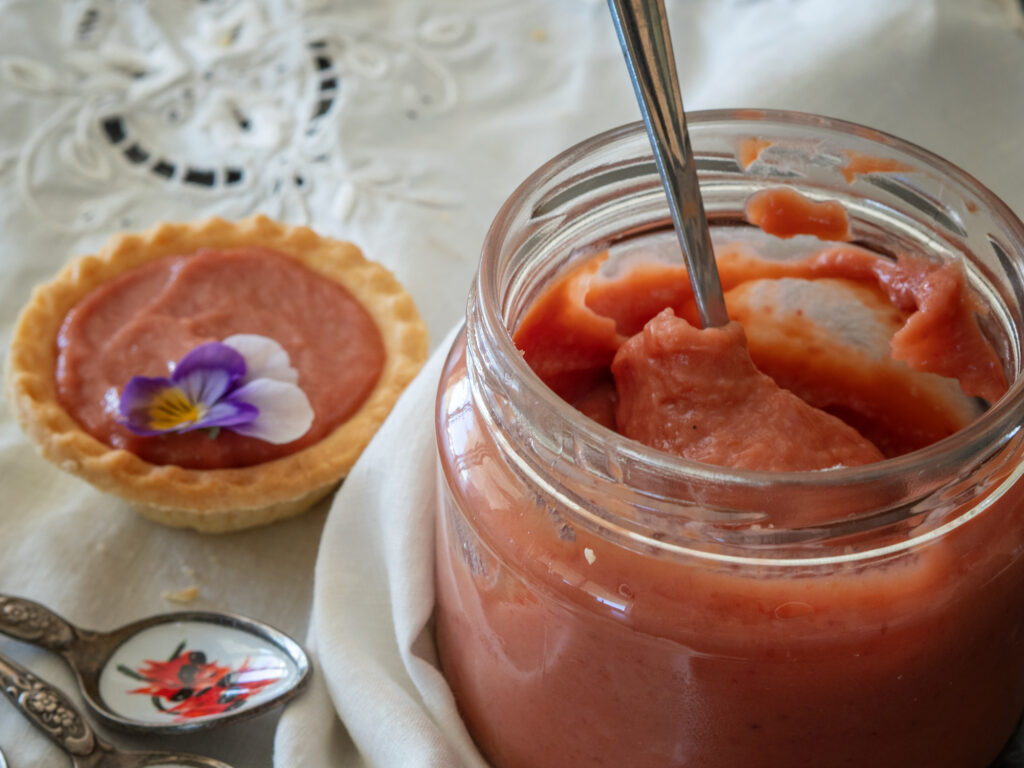 Living a simple life does not mean going without. You can have amazing food with limited effort and cost. Just plan ahead and have this plum curd in the fridge, ready for your creation. Perfect for after dinner or for a morning tea with friends. These tarts look great, taste great, and cost very little.
As always, live well.
Valerie
(Visited 150 times, 1 visits today)