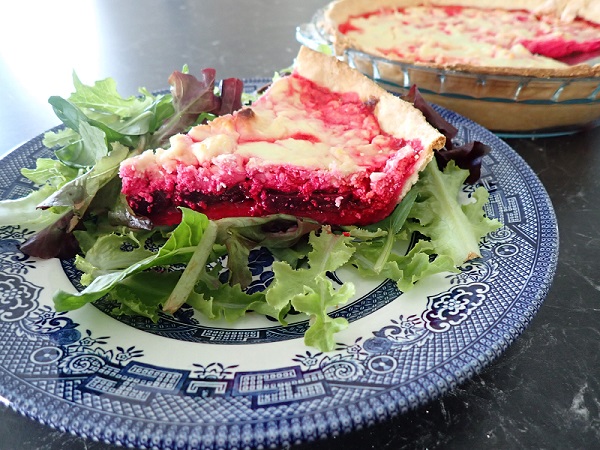 Back in August 2021 I published my apple pie recipe, handed down to me by my mother. I was asked at that time if I could post the recipe for the crust and while I agreed to do so, I never got around to it. A recent request has reminded me of my promise, so here it is.
This recipe can be used for sweet or savoury dishes. I used the crust on my apple pie and today I am making a beetroot and feta tart.  If you want a double crust pie, simply double the recipe.
Ingredients
1 ¼ cups plain flour
¼ teaspoon salt
1/3 cup of cold butter (or coconut oil for a vegan version)
4 to 5 tablespoons of cold water
Instructions
In a medium bowl stir together the flour and salt.
Cut the butter into small pieces and add them to the flour.
Using your fingers, or a pastry blender, mix the butter into the flour until it has a crumbly texture.
Sprinkle 4 tablespoons of the water over the surface of the mixture and use a fork mix it in. If it is still too dry, add the remaining tablespoons of water. It needs to be moist enough to form a ball but not so wet as to be sticky.
Form the dough into a ball and turn it out onto a lightly floured surface. Don't over work it as that will make your pastry tough.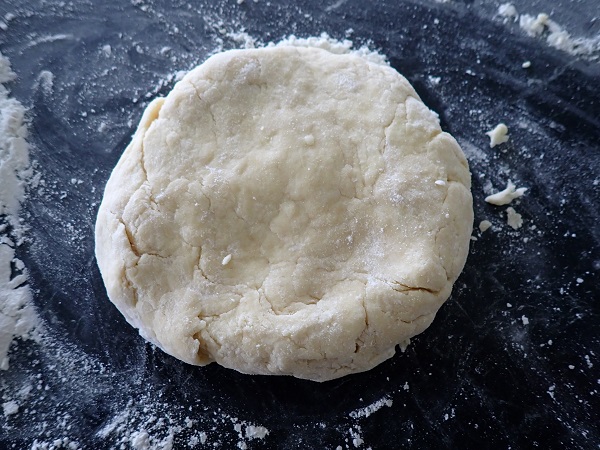 Flatten the dough out with your hands and then, using a rolling pin, roll the dough out into a circle that is the right size for you pie dish. If your rolling pin is sticking to the dough, dust it with a little flour.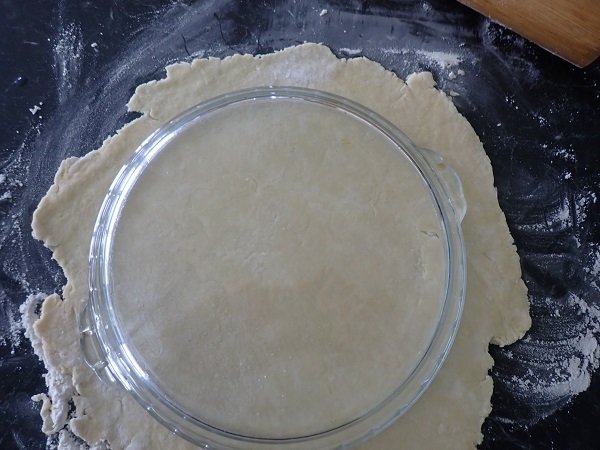 Move the rolled-out dough to the pie dish by rolling it onto the rolling pin and then unrolling it into the pie dish.
Now you are ready to fill it and bake it.
So, what did I fill my pastry with? Roast beetroot and feta. It was delicious.
Live well.
(Visited 847 times, 1 visits today)