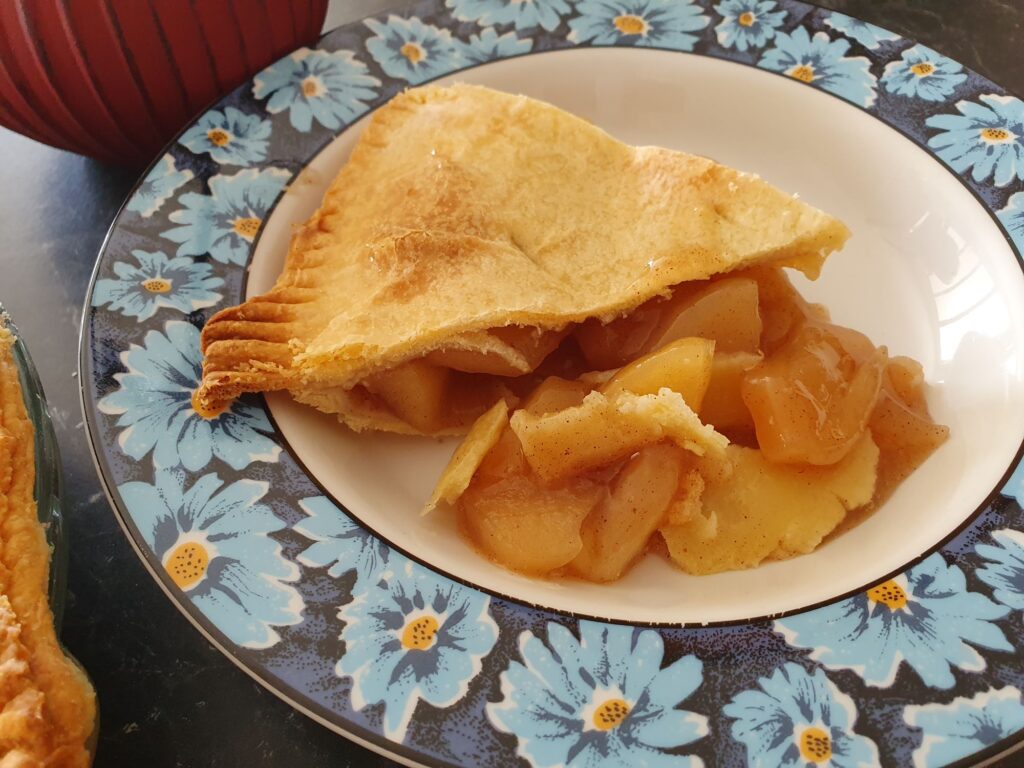 At different times of the year, apples can be a great price or a bit on the expensive side. It all depends on the natural apple season picking times. When they are at their best, in season, and at the best price, is when to get a larger quantity of Granny Smith apples and turn them into jars of apple pie filling. Autumn is apple picking season, and I usually make jars and jars of apple pie filling to get me through the cold Winter months. I picked these up from my next-door neighbour, who gives me all the apples I could ever want.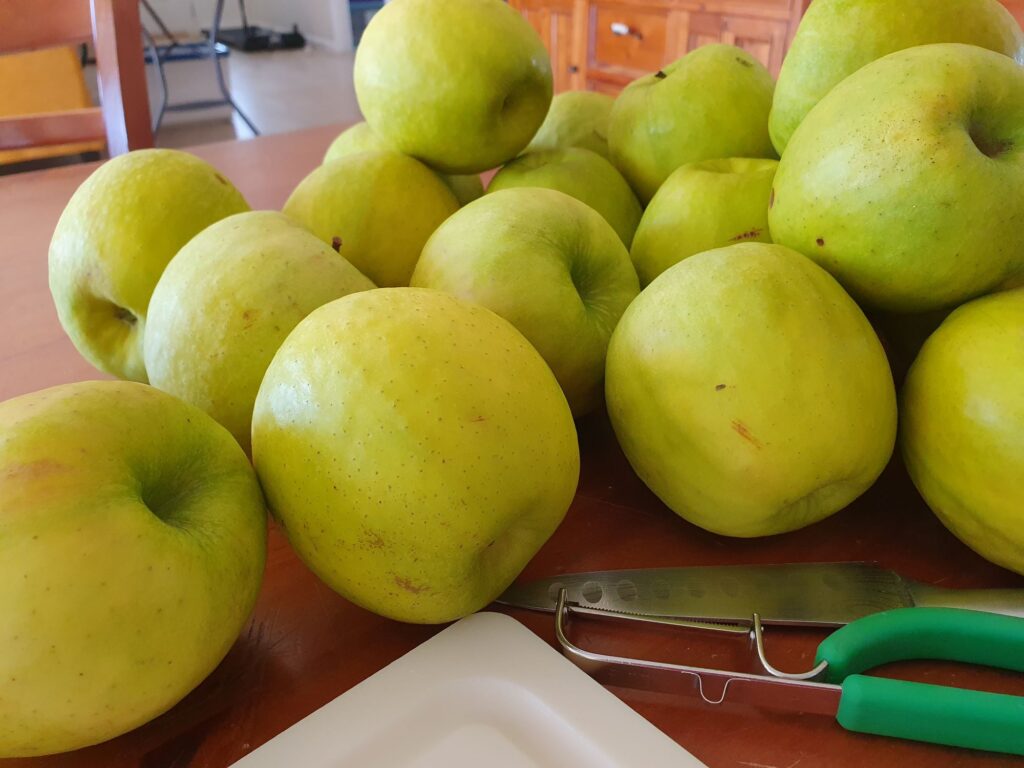 The recipe I am going to share with you made me eight 750 ml jars of apple pie filling, perfect for throwing together an apple pie when the nights are cold, and you want a Winter teat fast. It is Spring here now on the Granite Belt, but the nights are still cold, and what's not to like about pie.
Equipment
About eight 750 ml jars
0Water Bath Canner with lid and jar Rack. Alternatively, any large pot and a round cake cooking rack in the bottom will work.
Ingredients
Six litres of Granny Smith apples, peeled, cored, quartered, and cut into one-and-a-half cm thick slices.
Five-and-a-half cups of sugar
One-and-a-half cups of Tapioca flour
One tablespoon of cinnamon
One teaspoon of nutmeg
Five cups of apple juice
Two cups of cold water
Three-quarters of a cup of lemon juice (about six medium lemons)
Instructions
Prepare your 750 ml jars and lids by washing and rinsing them. Leave them in a sink of hot water. You do not want to put hot apple pie filling into cold jars as the rapid temperature change can crack the glass.
Prepare your apples (wash, peel, core, quarter and slice)
In the meantime, bring four litres of water to the boil. Add the citric acid to prevent the apple pieces from turning brown.
Place five or six cups of apple pieces in the boiling water at a time and cook each batch for one minute.
Drain and set aside, keeping them warm in a covered bowl.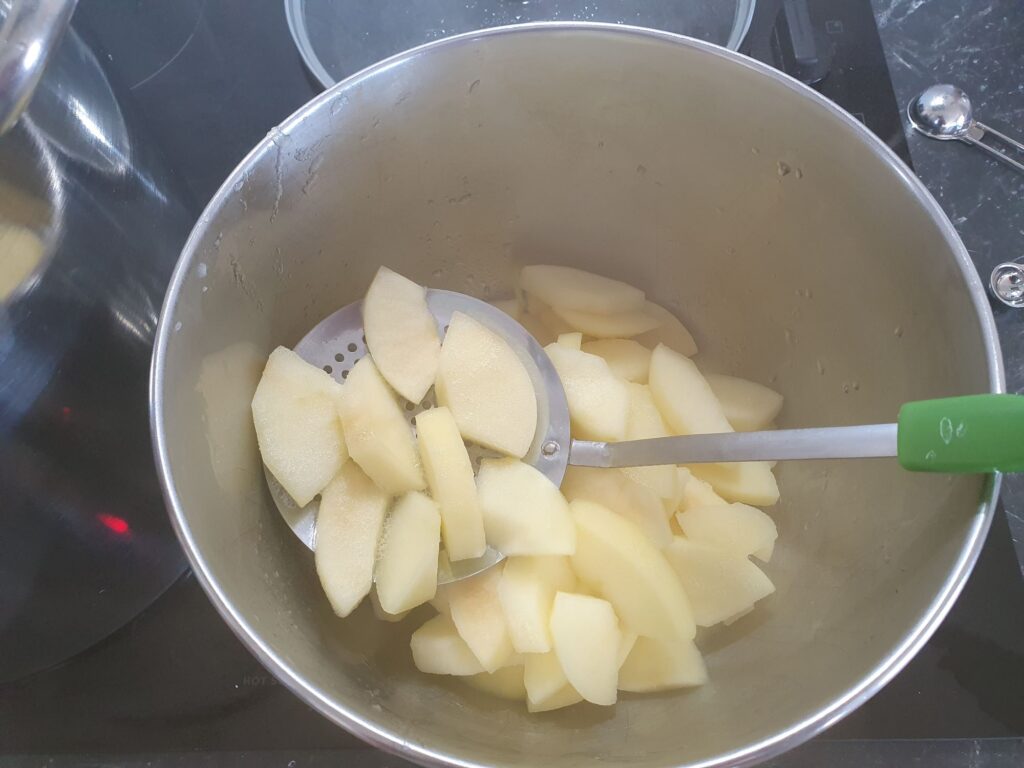 In a palge pot, combine the sugar, tapioca flour, cinnamon, and nutmeg. Add the apple juice and water while stirring.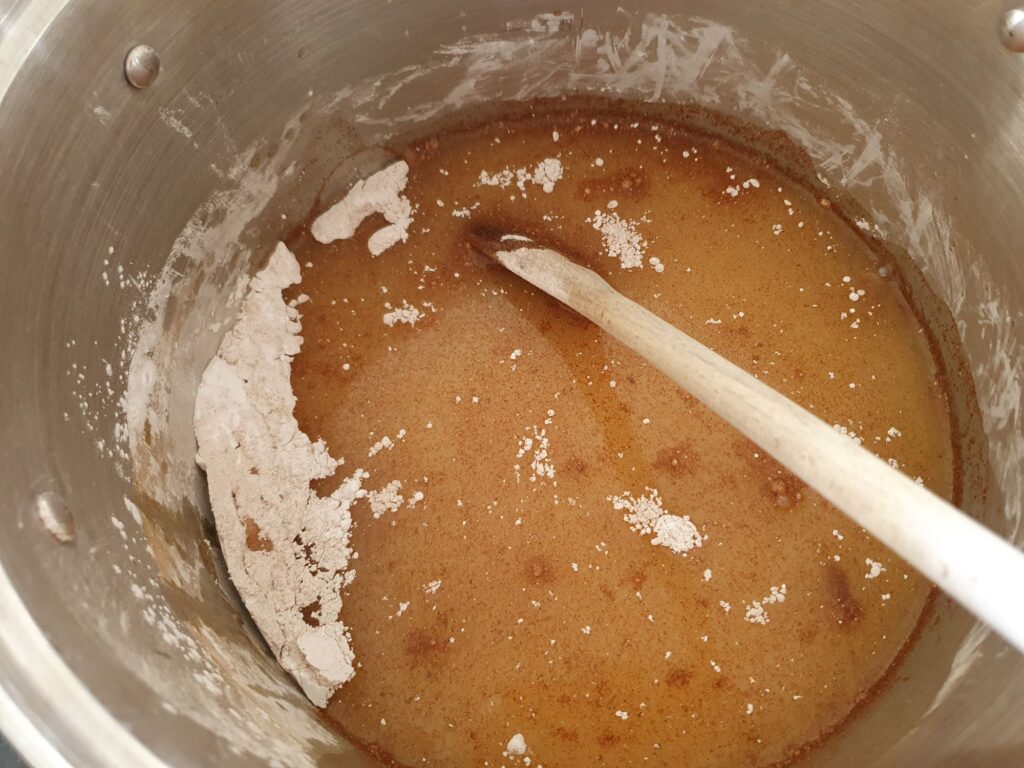 Continue to stir while cooking the mixture over medium heat until the mixture thickens and bubbles.
Add the lemon juice, boil for one minute and then remove from the heat.
Gently stir in the drained apple pieces, and while still hot, fill your 750 ml prepared jars, leaving a two-centimetre headspace. Close with your new lids.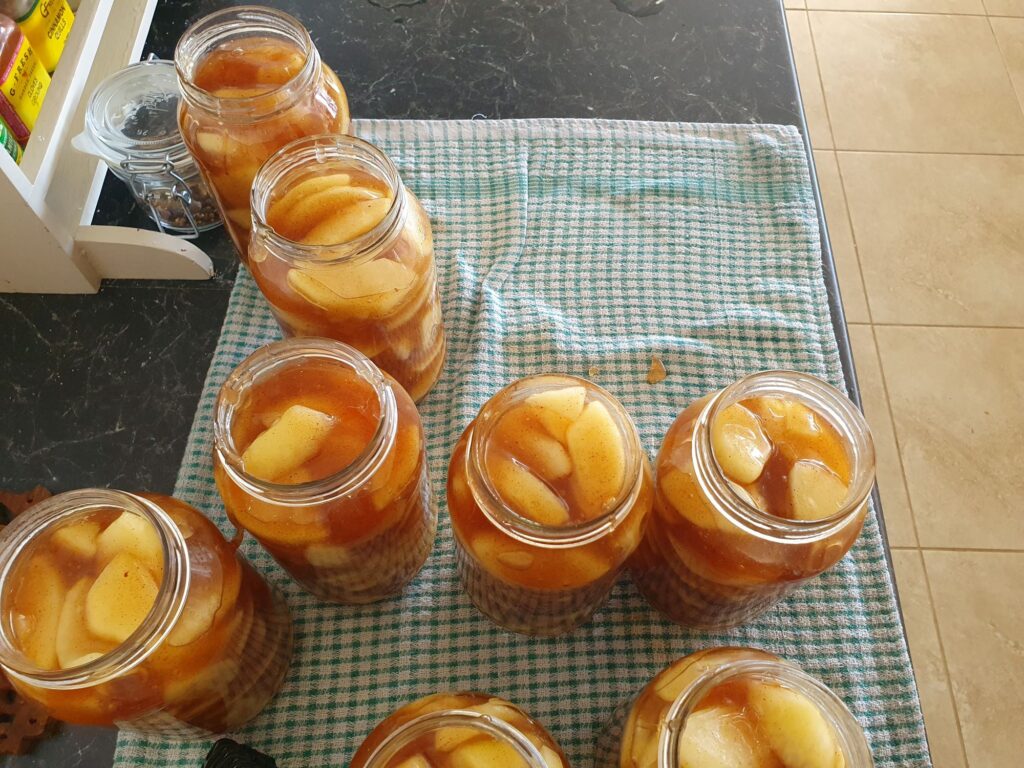 Process your filled jars in a boiling water bath for twenty-five minutes. Ensure that the jars are completely submerged in the water.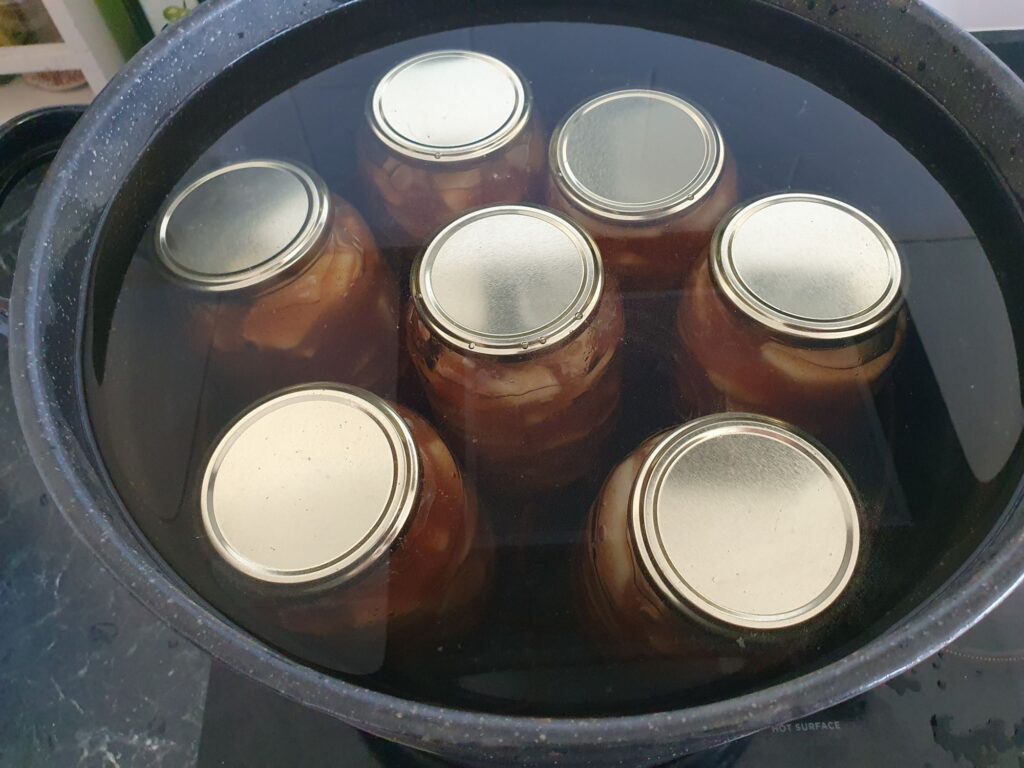 As soon as the time is up, turn the stove off and, using your jar lifter so as not to scold yourself, remove the jars from the hot water, set them on the kitchen counter on a tea towel and allow them to cool.
I use two of these jars of apple pie filling to make a pie. Use my pastry recipe; just double it for a double-crust pie. If you are in a hurry, you could use purchased pastry, but I think home-made is much better and costs less.
Fill your pantry with homemade goodies. The feeling is amazing, and the savings are significant.
(Visited 67 times, 1 visits today)